If you have forgotten your password for your customer account, you can easily reset the customer password. We have attached a step-by-step explanation of how you can easily reset your customer password.
Step 1: Please visit the customer portal, which can be accessed via the following website:
Step 2: After the customer portal is loaded, in order to reset your customer password, you need to click on the " Reset Password " box.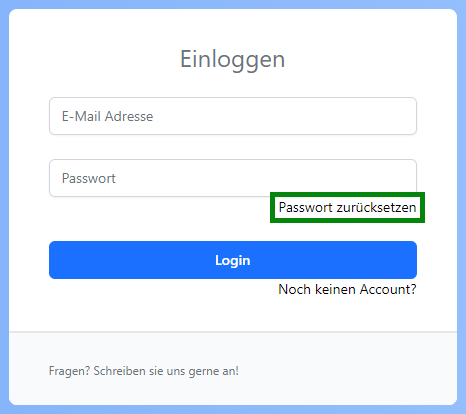 Step 3: Now all you have to do is enter your email address in the field and click " Reset ".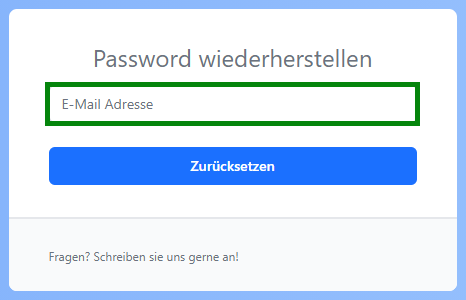 It can happen that the e-mail in which you can reset your password ends up in your provider's spam folder. We therefore ask you to always check this. If you have any further questions, our customer service is always at your disposal.
Customer Service: [email protected]