Here we explain how you can change the DNS server of your FRITZ!Box.
What is a DNS server? – A DNS server is responsible for resolving domain addresses.
Do you recommend changing the DNS server? – We recommend changing the DNS servers of your device, as this allows you to bypass the manipulation of your Internet provider, who may have set up possible blockages.
Step 1: Please open the FRITZ!Box interface in an Internet browser by accessing your device via the following address http://fritz.box/ . You will also need your FRITZ!Box password. After entering, we ask you to go to "Login".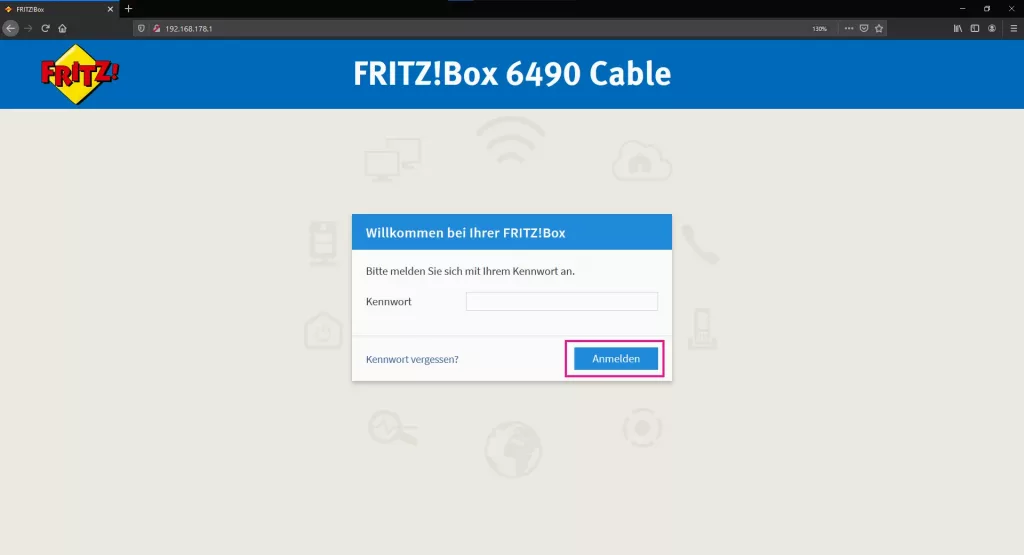 Step 2: You should now be in the user interface of your FRITZ!Box. To adjust the DNS address, we ask you to select the " Internet " → " Access type " or " Access data " → " DNS server " tab.
Step 3: Please change the default setting " Use DNSv4 servers assigned by the Internet provider (recommended) " to " Use other DNSv4 servers "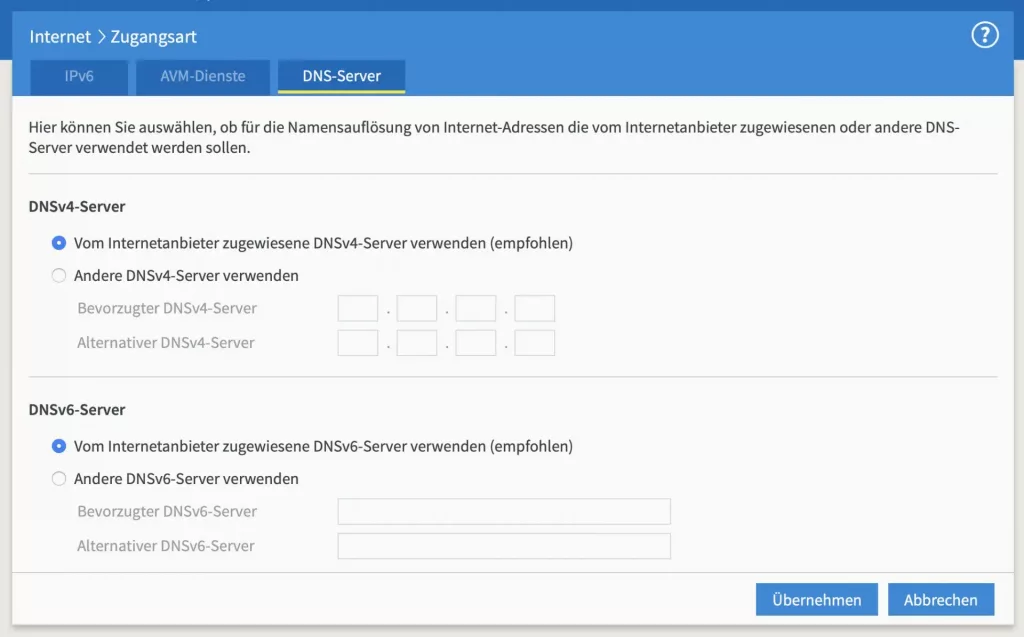 Step 4: Now all you have to do is enter a recommended DNS server. You can use the one from Google, among others, which we have also shown in the example.

Step 5: Please repeat the step in DNSv6 field. Enter the IPv6 addresses of the DNS server here as well.

Step 6: In order to save the changes you have made, we ask you to select " Apply ". In addition, execution may have to be confirmed on the FRITZ!Box by pressing any button. Once you have done this, name resolution will be answered via the new server.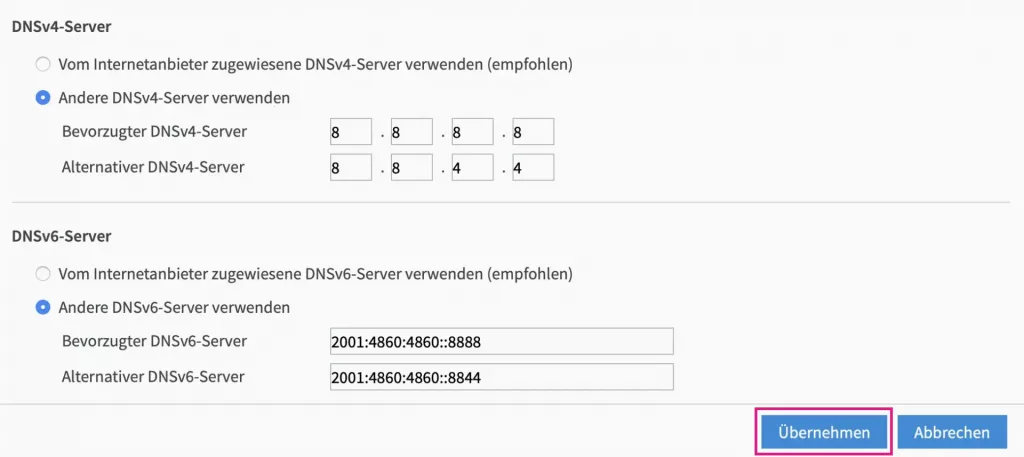 Complete!
If you have any further questions, concerns or suggestions, our customer service is available at the following e-mail address ? [email protected]