We will show you how to install the 6IPTV app on an Android device or FireTV Stick. Follow our guide step by step.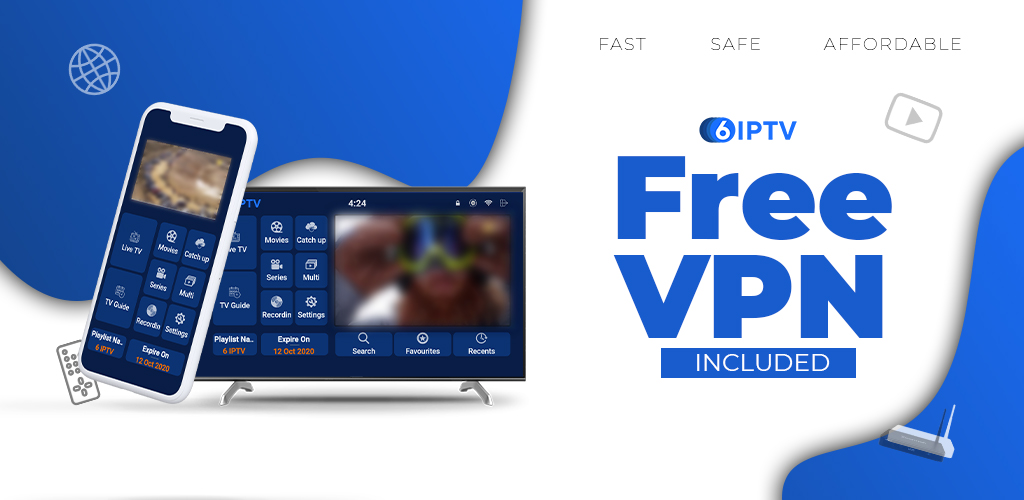 6IPTV App Features #
Available on all Android devices
Free VPN ?️
EPG data included
Parental control PIN available ?
Several languages available
Program reminder ?
Catch up available
6IPTV App Installation#
Step 1: Select the " magnifying glass " icon to download and install the " Downloader " app from Amazon store.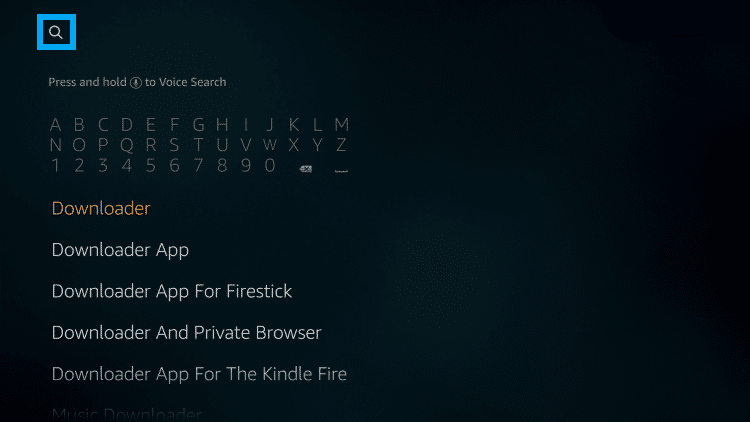 Step 2: Open the " Downloader " and paste the following URL into the "http" field to start the download. https://dl.6iptv.com/6IPTV.apk
Or the CODE: 16978
to start the download.

Step 3 : Now please press " Go " to start downloading " 6IPTV Application". After that, the 6IPTV app only needs to be installed and opened.


Schritt 4: Deine Zugangsdaten für die App findest du jederzeit in deinem Kundenkonto.

In order to be able to see the access data for the 6IPTV App, you have to go to " Lines " in your customer account and then to Information. Now a pop-up should appear showing some information such as M3U URL, Expiration Date, User ID & Password . The user ID and password must be used for the 6IPTV app.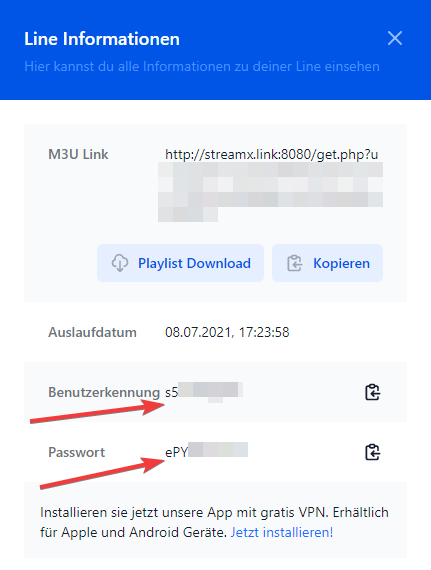 Schritt 5: Nun musst du lediglich die Daten verwenden, um mit der 6IPTV App unseren Dienst zu nutzen. Nach der Anmeldung erscheint eine Meldung bezüglich der Inhalte die geladen werden müssen, dies muss fertiggestellt werden und kann einige Minuten in Anspruch nehmen.

It is important to note that you will automatically get to "Sign In" after you have entered the password. Therefore, all you have to do is press the "OK" button on the remote control.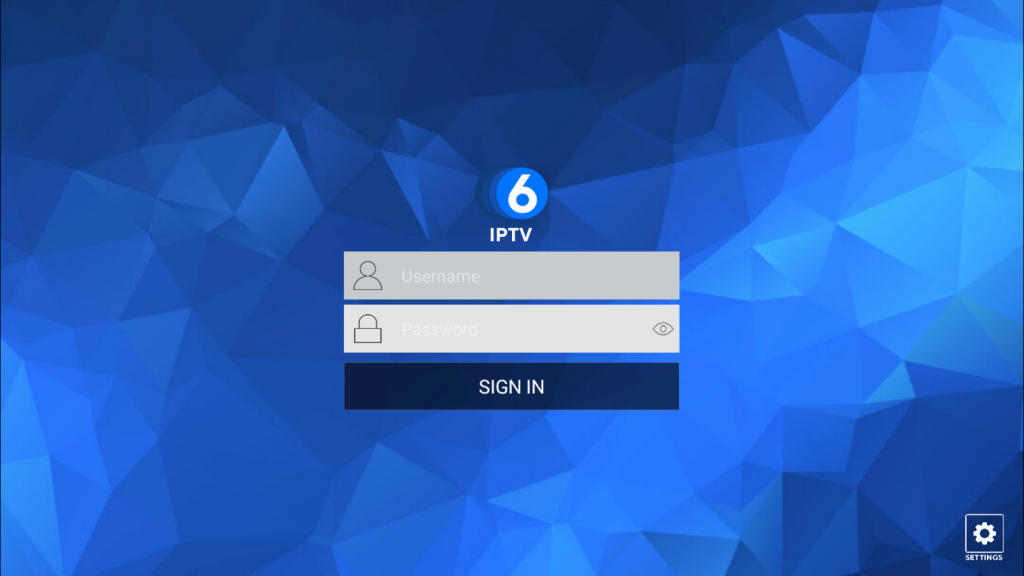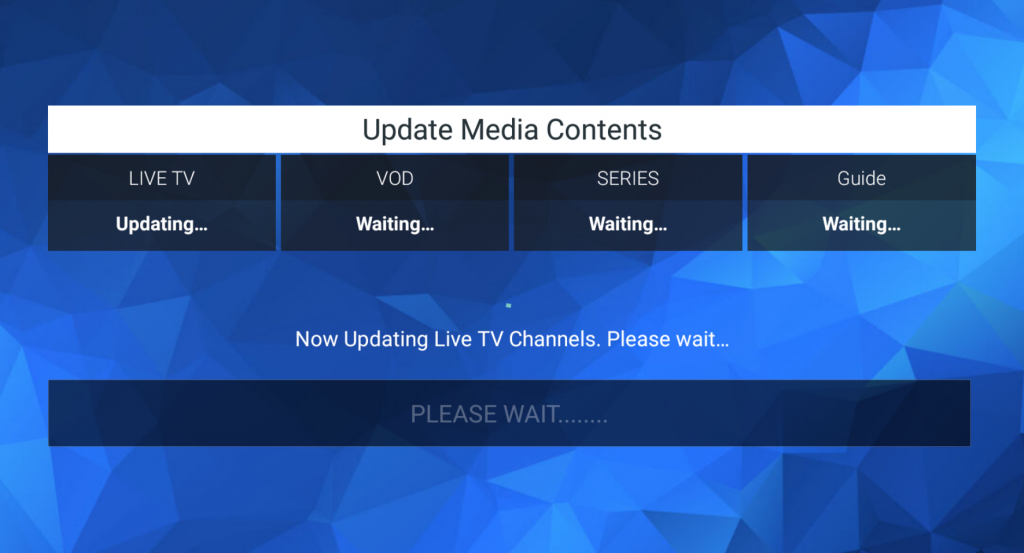 Step 6 : If a message appears that may look like " Allow 6IPTV to access photos, media, and files on your device ?" we ask you to go to "Allow"/"Accept" .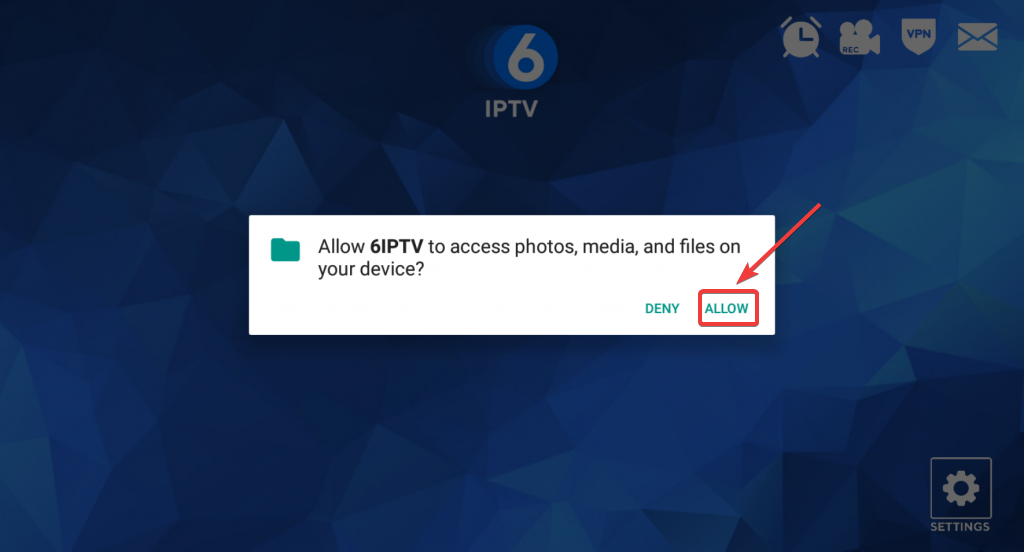 If you have any further questions, concerns or suggestions, our customer service is available at the following e-mail address ? [email protected]
6IPTV app – setup on Android devices! #
How to set up the 6IPTV app on a FireTV Stick or other Android devices. Easy setup with our guide.