Here we explain how you can use your access for the NET IPTV App. In 5 simple steps you have the 6IPTV Premium list with all channels directly in your app.
Introduction to Net IPTV #
Net IPTV application can be used on SAMSUNG Smart TV with Tizen OS, LG Smart TV with WebOS and also on Android devices. Net IPTV offers you a 7-day free trial after the initial installation. To fully activate the Net IPTV App, you need to make a one-time payment of €5.29. To activate your MAC address, click HERE .
How to set up Net IPTV #
After installing the NET IPTV application on your device, the first thing you need to do is find out your MAC address. Click HERE to upload your list.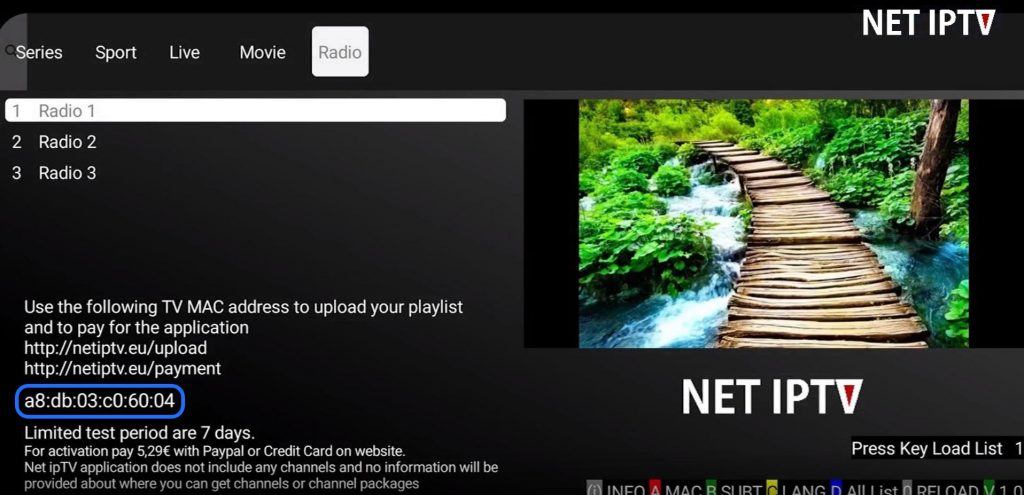 Step 1: Please enter the MAC address of your device in the " MAC / APP ID " field.
Step 2: After the "TV MAC" field has been filled, all you have to do is solve the captcha.
Step 3: Now you have to go to " Add List " to enter your M3U, which you can take from your customer account. Here we explain how to find the URL: View access
Step 4: Please enter your M3U URL here.
Step 5: Now please press "Add List" to send your M3U list to your device.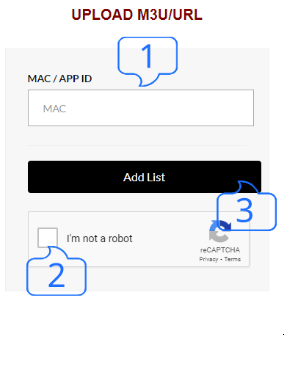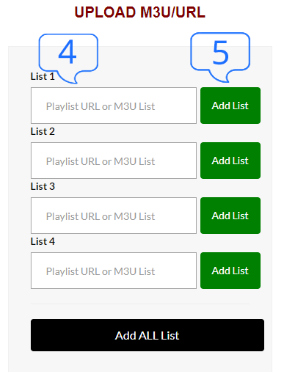 If you have any further questions, concerns or suggestions, our customer service is available at the following e-mail address ? [email protected]